| Navigate to: | HOME | | PHOTOS | | MUSIC | | VIDEOS | | TUITION | | LINKS | | CONTACT |
| --- | --- | --- | --- | --- | --- | --- | --- | --- | --- | --- | --- | --- | --- |
Bridge Studio
Remote drum track recording
Back in 1976 my first professional gig was a recording session at Riverside Studios Acton, London. I instantly fell in love with studios and the whole recording process, which lead over the years to me owning my own studios in Hertfordshire. In 2012 I had Bridge Studio built in the wilds of Norfolk to enable me to remotely record drum tracks for clients. The sound of the studio has been a great success and the response I have received for the drum tracks recorded so far has been amazing. The studio kit is a birch DW and I have a large collection of quality snare drums and cymbals to fine tune the kit to each project.
If you need live drums recorded for your music use the links on the Contact page so that we can discuss what I can do for you. I can accept tracks on CD, memory stick or digitally via dropbox or email attachment.
Production
The studio is a great sounding room and is the base for my productions. It all revolves around the vintage Soundtracs desk that I bought in 1991 and still love the sound of and my Pro Tools setup. The monitor speaker combination of Urei/Westlake/Quested also offer me the accuracy required for post production/mastering.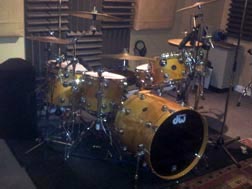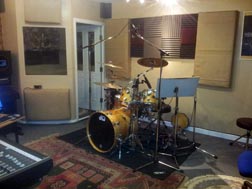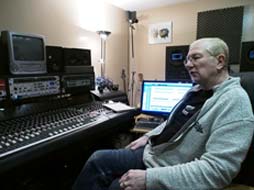 My first production at Bridge Studio was Simon Whitneys "30 years" CD.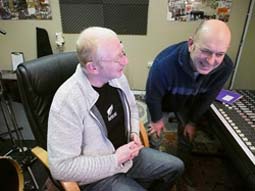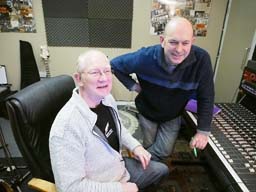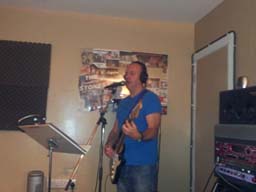 Recording "30 years" was great fun and featured guest performances from some fantastic musicians with everything recorded inhouse. Here is "City Nights" with a great vocal from Marcia Hastings, Bass by Malcolm Jackson and superb keyboard skills from Andy Cooper.
More can be found from Simon plus some of my other productions by clicking on the MUSIC link at the top of the page.
If you would like me to produce your project or album please use the links on the Contact page. I look forward to hearing from you.